Grill An Easy TURKEY L'ORANGE
1 min read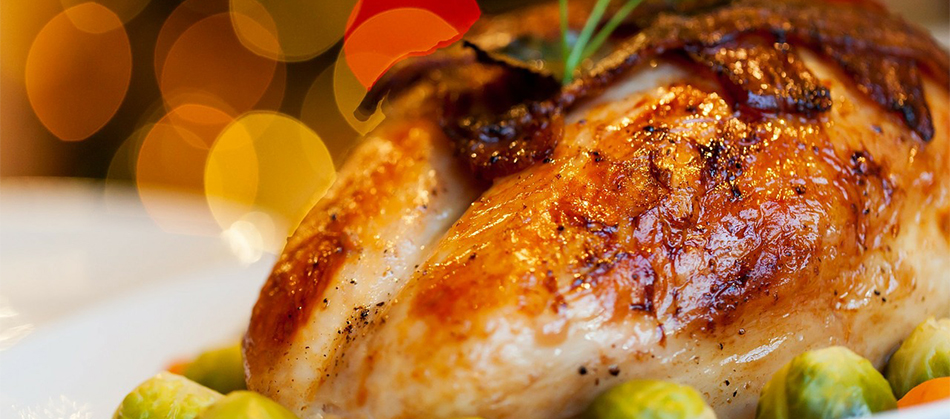 What is fall holidays without a cooking turkey?  When your feeding a lot of people I like to open up the oven and get it on the grill to try and creating a grilling masterpiece with the common turkey. Some have turned out great and others "not so much". However, as a prelude to this Thanksgiving, my test grilling has reached new height of "drop-off-the-bone-moist" with a hint of fruit and garlic flavors.
Start with a quart of orange juice. Add three tablespoons of granulated garlic, a tablespoon of sea salt, and 1/4 cup of Frank's hot sauce. Shake well.
Stuff the bird with a whole apple and celery stocks. Slice a fresh orange and cover the turkey with them using wooden toothpicks. This prevents a too darkened skin and allows the orange flavor to infuse into the bird. Place in a disposable aluminum roasting pan and add the orange juice mixture.
Get  your grill to 350 degrees F. Add apple wood chunks along the perimeter of your cooking surface for a delicate smoke flavor. Place turkey in the center. Cover loosely with a sheet of aluminum foil to help hold in the moisture.
Cook for about three hours or until the button pops. Baste liberally every 15-20 minutes. If the juice evaporates too quickly it is permissible to add water or more orange juice. Our turkey weighed 14 lbs. Enjoy!