Stay Clean Grilling With An Xapron
2 min read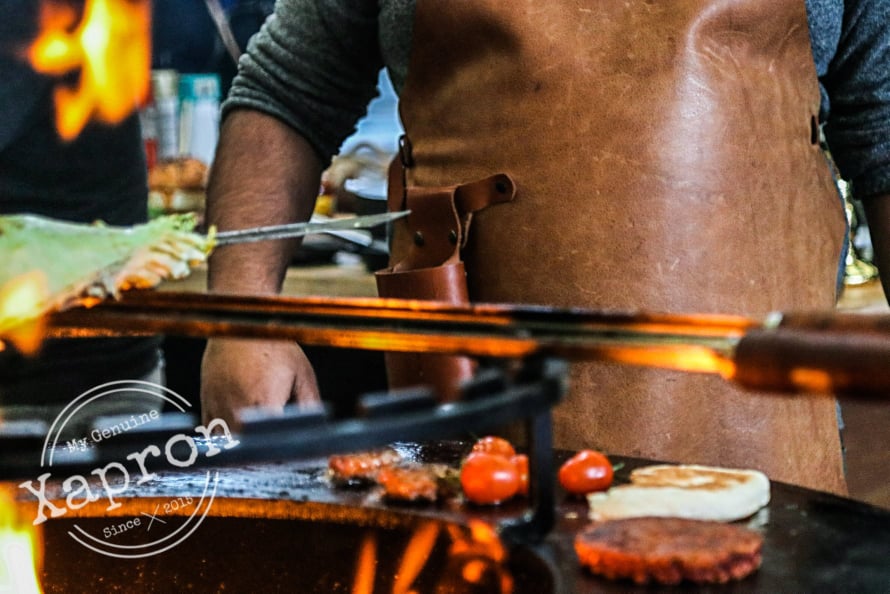 I realized I could have used an Xapron about 2am. Thanksgiving morning. The prior day I had started cooking with 2 smoked hams on my Kamado Joe Classic II, a turkey breast roasted with the Joetissere, a pork laden pizza on my Alfa Minut 5 pizza oven and finally a nice standing rib roast roasted on the Classic II.
Since I was using 2 cooking devices under a time crunch I was back and forth with prep and cooking.
At the end of the night I have to crawl into the shower as my clothes were covered with soot, charcoal and all other stains from the process.
I should have taken the advice of my friends at Atlanta Grill Company and bought an Xapron when restocking for charcoal.
The Xapron is the invention of Peter Vrins. He came up with the name Xapron.
His preference for beautiful artisan leather products led him to add an X(kiss) to the English name for apron: (X)apron.
Xapron offers several smooth buffalo leather types with colors like Kansas, Tennessee and Utah. The leather aprons are used in professional kitchens too. This is a protective and stylish apron for BBQ fans, chefs, artisans or craftsmen. Each leather apron is handmade at Xapron Waalwijk.
A special leather treatment makes the aprons surprisingly light, supple and easy to wear.
This Dutch treasure can also be personalized with your name on the front. For fully grown men such as myself they also offer a belt extension as well as bottle and waiter holsters as accessories.
Xapron also offers a luxury knife roll and the kids can get in on the fun with a special sized apron.
You can get one of your very own online from our friends at Atlanta Grill Company. Gary and Jason will make sure that your apron is personalized and accessorized just the way you like.
Check em out as there are several holiday specials running now.