Aaron Franklin's New Steak Book
2 min read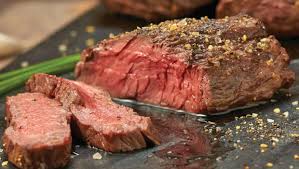 Not much more can be said about Aaron Franklin to add to the legend he has become. He's already authored is one of the best-ever books on brisket. He has an Austin, Texas, brisket joint that has a waiting line around the block most every day. And he's featured on a video teaching series on fixing brisket his way. So, what do you do next if you're him? Well, what he did was co-author what I think is one of the best-ever books on steak – "Franklin Steak: Dry-Aged, Live-Fired, Pure Beef" with Jordan Mackey ($29.99, Ten Speed Press, 216 pp.).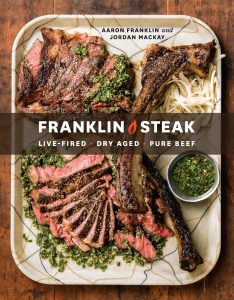 Franklin goes home each day after selling out brisket and what he cooks for himself is steak. He is obsessive about steak as he is about brisket. "Franklin Steak" obsession put to the page. He and Mackay wrote "Franklin Barbecue', to win The National Barbecue News Barbecue Book of the Year Award in 2015. If you thought that book got into the details, wait until you see this one. It hyper-focused on making a great steak. Selecting and buying the meat as well as the variety of fuel source. And finally to the type of grill to the construction and management of the fire.
His passion for steak comes through in every page. There is no doubt in my mind that every reader will come away with something new they will earn from this book. Advance your steak game now. Read this book and come to the realization that there was so much more that you didn't know.
Bonus this book is on sale now!