Starter Meals For A Ceramic Grill
5 min read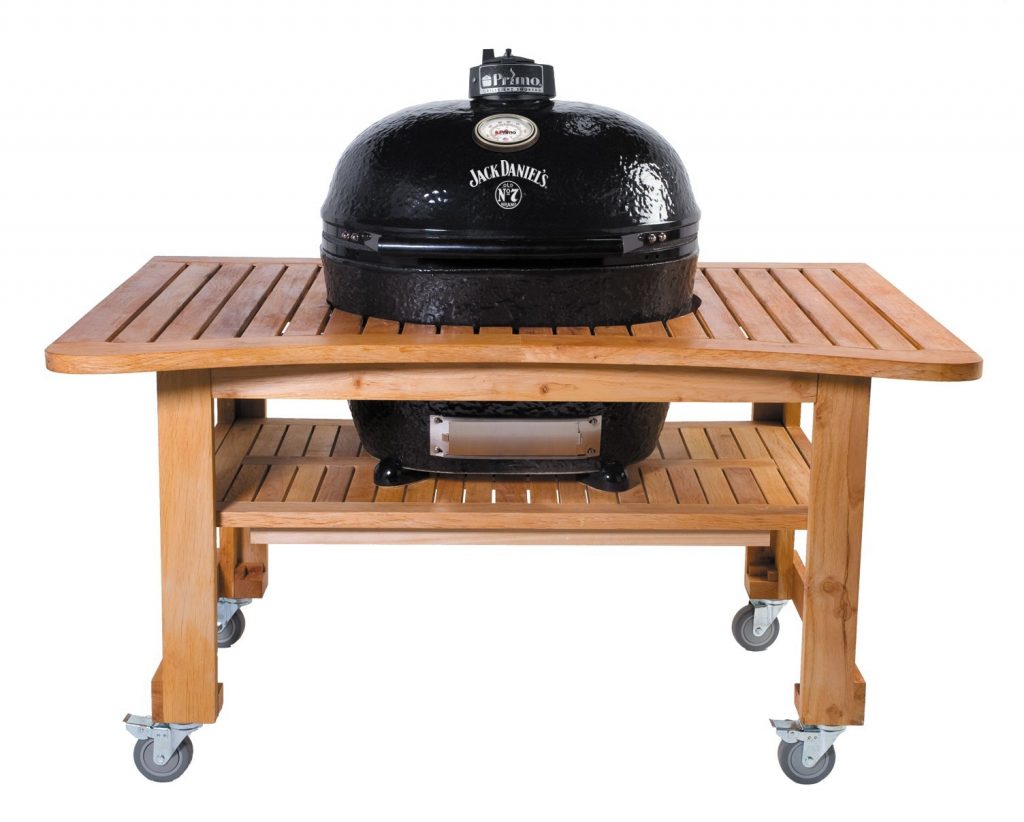 I can't think of anything I'd rather do on a nice day than fire up my outdoor ceramic grill. I like to feed friends and family delicious and skillfully prepared food. It is a great way for me to unwind and enjoy cooking in my own way. The cooking flexibility of a ceramic grill makes it the best grill for being able to cook a wide variety of items.

STEAKS
Steaks are simple. Pre-heat your grill between 600-700 degrees F to get a nice sear. Place steaks above the fire. close the top and cook on each side for about 3 minutes and enjoy juicy medium rare steaks.

BURGERS
Cooking burgers at 400 degrees F, will reward you with a delicious burger with a nice smokey flavor. Create patties with your favorite ingredients. Make a thumbprint dent about the size of a quarter in the center of your patty to keep your burger nice and flat. Place burgers on grill. Close and cook for about 4 minutes. flip the burgers and cook for 4 more minutes. Remove from grill and let rest under tin foil for about 5 minutes or so before serving.

CHICKEN
In the mood for smoked chicken? I like roasting a chicken with a simple beer can cook. You can also roast a chicken this way in the oven. Just place it as directed on an open half-filled can of beer, sitting up, in a roasting pan on the lower rack of your oven. Roast at 350°F until done (about an hour fifteen to an hour and a half for a 4 lb chicken).
An alcohol-free version of this recipe. Fill a pint mason jar halfway with chicken stock and use it instead of the beer.
Prepare your grill for indirect heat: If you are using charcoal just put the coals on one side of the grill.
If you are using a gas grill, fire up only half of the burners.
Season the chicken, rub with oil: Remove neck and giblets from cavity of chicken, if the chicken came with them. Mix the salt, pepper, and thyme in a little bowl, and rub it all over the chicken. Rub the chicken all over with olive oil.
Put chicken onto half-filled beer can: Make sure the beer can is open, and only half-filled with beer (drink the other half!) If you want, you can put a sprig of thyme (or another herb like rosemary or sage) in the beer can.
Lower the chicken on to the open can, so that the chicken is sitting upright, with the can in its cavity.
Grill on indirect heat: Place the chicken on the cool side of the grill. Using the legs and beer can as a tripod support the chicken on the grill and keep it stable.
Cover the grill and walk away. Do not even check the chicken for at least an hour. After an hour, check the chicken and refresh the coals if needed (if you are using a charcoal grill).
Keep checking the chicken every 15 minutes the thermometer reads 160°F – 165°F. Stick the thermometer in the thigh
The total cooking time will vary depending on the size of your chicke as well as the internal temperature of the grill.
A 4 lb chicken will usually take around 1 1/2 hours.
If you don't have a meat thermometer poke it deeply with a knife.If the juices run clear, not pink, the chicken is done.
Transfer the chicken to a tray or pan. To do this slide a metal spatula under the bottom of the beer can. Use tongs to hold the top of the chicken.
Lift the chicken, beer can still inside, and move it to a tray. Let the chicken rest for 10 minutes. Lift the chicken off of the can. If it gets stuck, lay the chicken on its side, and pull out the can with tongs.
FISH
Want to try something that will make you look like you are a gourmet chef, but is simple and nutritious?
1. Pre-heat grill to 400°F. Rinse tuna steaks and pat dry with paper towel. Place steaks on a clean cutting board and coat with olive oil and 1 Tsp. of sesame oil. Season on both sides with salt and pepper, to taste.
2. Toss black and white sesame seeds together in a large bowl and season with salt and pepper, to taste. Press the tuna steaks into the sesame seeds, covering all sides of the steaks.
3. Place the steaks on the grill to sear for 2 minutes on each side, flipping halfway through. Watch the steaks closely so that the sesame seeds don't burn. Use tongs to lift and sear the edges of the steaks.
4. Remove steaks from the grill and allow to rest for 5-10 minutes. Slice the steaks against the grain into 1" thick strips. The steaks should have a rare, bright-red middle.

ROASTED CORN
Preheat your ceramic grill to 400 degrees. Briefly soak fresh ears of un-shucked corn in water, roast whole for 15-20 minutes. This is a simple and delicious way to enjoy local grown corn.
PIZZA
Have you always wanted to try grilled pizza? Here's your chance. While your grill is starting to pre-heat, you will need to gather your grill accessories made with advanced ceramic materials, and a good quality pizza stone. Place these into your ceramic grill, and allow them to heat until 375-400 degrees F for at least 20 minutes or so.
Place your favorite homemade or store bought 12" pizza onto your preheated pizza stone. Sprinkled a small amount of cornmeal, and bake for about 7 minutes. Turn your pizza about a quarter turn and cook an additional 7 minutes. Enjoy!
BAKED BEANS
Side dishes are also easy and delicious on a ceramic grill. These grills are made with high grade ceramic materials. The heat generated is not wasted and cooks things evenly and efficiently. You will need to heat your grill to about 300 degrees F. Using your favorite baked bean recipe in a dutch oven, cook for about an hour. Or until the beans are thick and richly flavored. Remove beans from grill and let rest for 15 minutes before serving.