BBQDaddy Baked Cabbage On The Grill
1 min read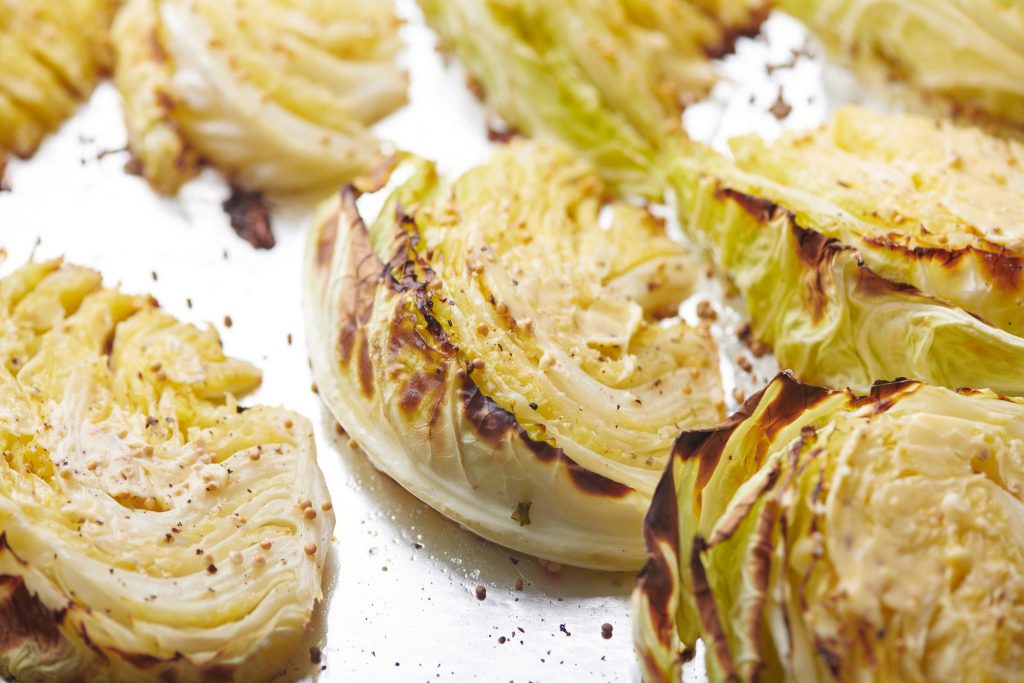 Cabbage is an underrated vegetable and certainly gets very little spotlight on the grill. Heres a BBQDaddy spin on making a baked Cabbage that is buttery,rich, crispy and a little smoke.
Ingrediants
8 strips of thick bacon
Salt
Pepper
Red Pepper Flakes
Brown Sugar
1 Green Cabbage about a pound and a half sliced into 8 wedges
1/2 a yellow onion cut into a slices
1/2 red bell pepper cut up into 8 strips
Get your grill to a temp of 375F for some indirect heat
Sprinkle a little bit of your salt,pepper,red pepper and brown sugar on each strip of bacon. Just a pinch of each will do.
Put your bacon on about a 6 inch square of foil and top each piece with a cabbage wedge.
Divide the bell pepper and onions among the wedges.
Seal the foil over everything.
Put it on your heat for an hour and half or until the wedges feel soft.
Remove the foil and eat!