Make Carribean Styled Meatloaf
1 min read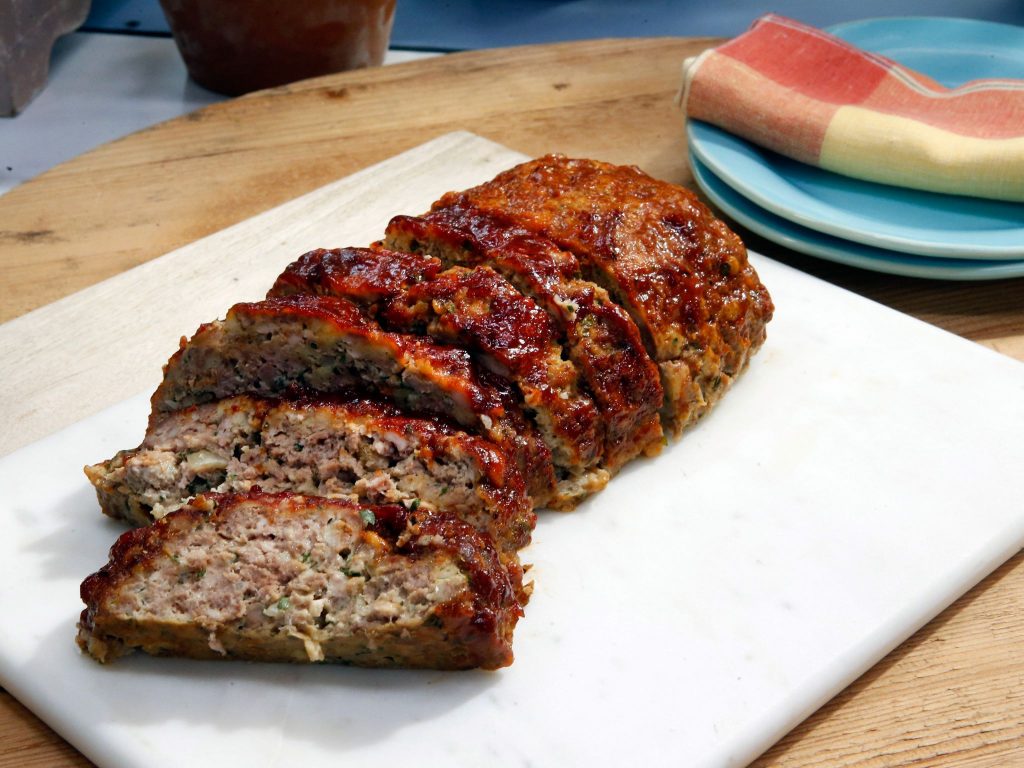 ingredients

Meatloaf
1 1/2 pound lean ground beef or turkey
3/4 cup oats (quick or old fashioned, uncooked)
3/4 cup finely chopped onion
1/2 cup ketchup
1 large egg, lightly beaten
1 tablespoon worcestershire sauce or soy sauce
2 cloves garlic, minced
1/2 teaspoon salt
1/4 teaspoon black pepper
2 teaspoons Caribbean jerk seasoning or Mexican seasoning

Topping
1 can (8 ounce size) crushed pineapple in natural juice
1 jar (9 ounce size) mango chutney
1 jalapeno pepper, finely chopped (optional)
1 tablespoon chopped fresh mint or cilantro

directions
Heat oven,wood fired stove ,grill  to 350 degrees F.
Combine meatloaf ingredients; mix lightly but thoroughly. Shape meatloaf mixture into a 10 x 6-inch loaf on rack of broiler pan. Bake 30 minutes.
Drain pineapple, reserving juice for another use. Combine pineapple, chutney, jalapeno pepper and mint; mix well.
Remove meatloaf from oven; spoon 1/2 cup pineapple mixture over top of meatloaf. Continue baking 20 to 25 minutes, until meatloaf is to medium doneness (160 degrees F for beef, 170 degrees F for turkey). Let stand 5 minutes before slicing.
Serve with remaining pineapple mixture.